| | |
| --- | --- |
| | v2.11 |
Send your window contents to your report previewer.

Simply add a global extension to your program, and when you run your program you can press a hot key on any window and obtain a Printout of it. Each Tab in a separate page with a single keystroke, graphic background support to emulate filling forms, and much more.
You can deeply customize how the window will print. It is not a bitmap screenshot, but a control by control reconstruction of your window.
If you don't want to print all the windows but a few ones, you can use a different global extension, to allow you to manually populate a local control template with a button to print the window (instead of a hot key).
You can customize the aspect of the printed controls to mimic the full window, or to use a image as background (like when you fill a Form), for example, not drawing the entries or group boxes, etc. In addition, PrintWindow may automatically replace the low resolution window backgrounds by high resolution report ones (You supply the graphics).
Transfor very complex windows in a report in a second!
This window is from the BST templates example program. (click to zoom)

This is a PrintWindow output with the "no buttons" option active (Using the standard Clarion preview).
Imagine how long would take to you to make a report like this. (click to zoom)
Features
When you take a bitmapped "screenshot" to print, you get exactly what you see, but PrintWindow gives you several advantages:
If the window doesn't fit on the screen (i.e. it uses scroll bars), it will fully print anyway, using as many pages as necessary.
A window with several tabs, will generate a multi-page report with a tab in each page (by default). You don't need to capture each tab separately.
You can customize what controls you want to print on the window, therefore if some controls you don't want to be printed, you just select them in a dialog window.
Auto scaling feature to print any window no matter its size. Fit to window, fit horizontal or fit vertical. Option to automatically center it horizontal and/or vertically. Option for real size printing or manual scale setting.
Auto resize feature to print any form-like window avoiding distortion.
You can also customize several aspects of what you are going to print, for example, entry fields with or without box, the whole print in black and white or at full color, some controls with shadows, headers and footers for the report, etc.
Since you use the internal report generator, your window will end up in a vectorial WMF file, which you can shrink or enlarge without quality loss (as opposite to a screenshot, which is a bitmap by definition).
It is far easier for your end user to just press a button and use his favourite previewer, than capture the screen and see how to print it.
As it uses a regular report, you can send your window to the printer, to just the screen, to a pdf file, or to any kind of file your report system is capable of exporting to.
Compatible with the standard Clarion, TinTools and IceTips previewers and CPCS report and previewer.
When you change your window, the report will change automatically.
Works together with WindowID to take the window information.
You can check the demo right now. Try pressing the hotkey (PauseKey) among the different procedures to see how the controls prints. You can check the template usage by reviewing the on-line reference. In the "Examples" chapter you can see some screenshots on how PrintWindow works.
We are waiting for your comments!
The package includes a full instalation program with both templates (ABC and Legacy), examples and documentation in printable PDF format.
Support Pack (FullRecord + NeatMessage + PrintWindow + WindowID + FileTuner)
The complete support solution. Records your user file changes and messages. Print your user windows, and obtain precise information about what window your user is using. New!! Now help to fix your user's files on-site with FileTuner.
Save US$ 132 with this bundle!
CURRENT VERSION

(Release date)

COMPATIBILITY

FULL SOURCE INCLUDED

C5

C55

C6.3 up to C11

ABC
LEGACY
MULTI-DLL

(*) Initial purchase price includes 1 year of revisions, upgrades and support.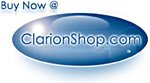 You can buy it right now at ClarionShop for just U$S 128. Or you can pay it below using PAYPAL.

We also accept PayOneer, and direct bank deposit (USA or Argentina only), simply contact us for more info.
Notes:

Initial purchase price includes 1 year of revisions, upgrades and support.

Support is given for the last patch of each Clarion versions.
If you have questions, we will be pleased to answer. Just contact us.
Not sure yet? Read what others say
"A -huge- feature is handling windows that have multiple tabs... you can configure it to print each tab on a separate page. Very cool and very easy to setup." - "...take a serious look at this product...recommended." - David Jung (USA)
"We develop a lot of screens with government forms (.gifs) as background images, one page per tab. Once the data is entered, users often want a printout to file for audit requirements, email a copy when referring the client to another organisation, take out to a client's for review etc. I no longer have to write a separate report for each screen. I just add the "Print" button to the bottom of each update form. Being able to use our own previewer means the report can be emailed, archived as pdf, printed etc." - "Have a look at this utility. You won't be disappointed. " - David Groves - Alchemy Technology (Australia)
"If anyone is considering this addon, quit thinking about it and just buy it. Combine this tool with HandyTools (or a qbe template) to allow a user to dynamically filter a browse and they've got a quick, easy, simple report (without bugging you). Fancy up the report a little with these new goodies (3D shadow effect), and it makes for happy users! On top of that, Jorge supports these templates quickly and efficiently. Recommended!" - Pete Harder (USA)
David Harms wrote a review on this product, in a Clarion Magazine Article. From the article: "PrintWindow isn't a replacement for standard reporting, although for some quickie reports it comes close, and even surpasses standard reporting. If you need to duplicate any part of your screen's appearance in a report, however, PrintWindow will rapidly pay for itself.". If you are a subscriber, please check the whole article. Rated 4 out of 5 stars!
PrintWindow downloads