| | |
| --- | --- |
| | v2.23 |
Enhance your message boxes.

NeatMessage is a Message Box replacement from Laro Group.
You don't need to change anything in your program to take immediate advantage of this product. The template makes use of the message hook to directly replace your regular Message() calls, so it is easy to remove too!
NeatMessage may replace STOP() and HALT() as well.
This template allows you to quickly replace the standard message box, which gives you many new possibilities.
| | | |
| --- | --- | --- |
| Aside perfect emulation of native Message() features, you have many extras to enhance your end user experience. | | |
| | | |
| With the "Auto-Close" feature, you may leave unattended tasks running without supervision, knowing that they won't be stopped by unwanted delays. | | |
| | | |
| Tired of those repetitive messages? With the "Do not ask me again" feature you may set the message to not show again. You may set the desired answer when the message is skipped. | | "Do not ask me again" feature. |
| | | |
Features
Copy & Paste of the message text (Clarion 5.5 and up).
"Do not ask me again" feature (you can specify the desired answer).
Auto-close feature (you can specify the delay).
Silent-Mode feature (run-time switcheable, for "Service" like programs).
Silent-Mode next "n" messages feature (run-time switcheable, for skipping out of control messages like the ones in classes or external clarion dlls).
Background color feature (for setting the next message only).
Text alignment features (Left, center, right aligment).
You can combine all the features together in the same message.
Controllable cosmetics.
Perfect emulation of the native message basic features (Icon and buttons placement, text flow and aligment).
Replace the standard message under run-time control.
CleanCloseDown instead of Halt (Clarion 6.2 and up, to avoid some GPFs on halting multi-dll systems)
If you use Clarion 5.x, it eliminates many problems with Windows XP and the infamous Pushscope/Popscope error.
You can alter or add functionality to the message window, as is all source code.
Combined with the "FullRecord" template, you can save (Audit) the messages presented to your users, and their answers, for auditing purposes.
You can check the demo right now. Try the different buttons to see the different Message() combinations. You can check the template usage by reviewing the on-line reference.
We are waiting for your comments!
Most of the extended features are implemented simply by setting some variables prior to call the Message() function, so you can activate or deactivate the template without breaking your program. You can even remove the template and recompile inmediately.
The package includes a complete setup instalation program with both templates (ABC and Legacy), examples and documentation in printable PDF format.
Audit Pack (Combine FullRecord with NeatMessage)
NeatMessage also works with FullRecord (if available), recording every message the users see and their answers if one is required. In the demo, try to enter a Form, change something and the hit Cancel. Then you can see in the inspector window the message and the response.
Save US$ 24 with this bundle!
Support Pack (FullRecord + NeatMessage + PrintWindow + WindowID + FileTuner)
The complete support solution. Records your user file changes and messages. Print your user windows, and obtain precise information about what window your user is using.
New!! Now help to fix your user's files on-site with FileTuner.
CURRENT VERSION

(Release date)

COMPATIBILITY

FULL SOURCE INCLUDED

C5

C55

C6.3 up to C11
ABC
LEGACY
MULTI-DLL

(*) Initial purchase price includes 1 year of revisions, upgrades and support.

You can read the same documentation on-line right here.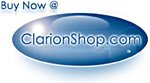 You can buy it right now at ClarionShop for just U$S 58, or pay below using PAYPAL.
Notes:

Initial purchase price includes 1 year of revisions, upgrades and support.

Support is given for the last patch of each Clarion versions.
If you have questions, we will be pleased to answer. Just contact us.
Not sure yet? Read what others say
"(NeatMessage)... is one of the easiest templates I have used in years (in a multidll installed in the data.dll and that's it) plus ALL messages are captured and revamped PLUS the ability to have a timed message which is VERY usefull in any app nowadays..... - many of these features do not exist in other message templates ...." - Jean-Pierre GUTSATZ (France)
"NeatMessage works great! Only fifteen minutes to add great messaging (that I can control) to a 60 DLL app" - Loren Gregg LaBaw (USA)
NeatMessage downloads