| | |
| --- | --- |
| | v1.18 |
Clarion 5 to 11.
ABC and Legacy
Multi-DLL support
100% source code (no dlls)
DigitChanger allows you to change the number of digits in amount masks in your windows, reports and tables with just a global option.
You designed your windows, your reports, your tables and your system is working fine. Now, you manage to sell your system to other country. Suddenly you discover that for your totals instead of 10 digits, you need 14!
You can go field by field changing the picture, OR you can apply this template and in just a minute expand all your entries, strings, columns inside tables and reports pictures to whatever you want. For example, if you set a value of 2, your @n10.2 pictures become @n12.2, your @n-11.3 become @n-13.3 and so forth.
The template changes the pictures for "amount" type fields (numeric with decimal):
* Entries, spins and strings in windows
* Strings in reports
* Columns inside listboxes.
You can change the integer part and/or the decimal part.
You can use variables to set the values, to make real multi-currency systems.
Any numeric "amount" type mask is supported.
You can set global and local exceptions, or global and local "only these" fields, and several other options.
Whether you made a design mistake, or a new need suddenly appears, fix it with this template in just a minute.
Note the template only change the pictures, if the data storage is not large enough to hold the digits, they won't be saved. REAL data types normally won't have any problem, but DECIMAL data types will have to be increased if you want more digits.
To check the current features of the product, read the on-line reference.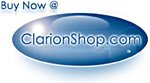 Buy it now at Clarionshop for just U$S 46, or you can buy it below using PAYPAL.
Notes:

Initial purchase price includes 1 year of revisions, upgrades and support.

Support is given for the last patch of each Clarion versions.
If you have questions, we will be pleased to answer. Just contact us.
DigitChanger downloads