| | |
| --- | --- |
| | v1.02 |
Make your program close itself when abandoned.

AutoClose is a template to make your program close automatically after a given time when abandoned.
Avoid problems with abandoned programs like SQL connections timeout, programs locked when you need to update, etc. The user can set a time for a confirmation message, then another time for automatically close if not attended. Works with NeatMessage.
Your program won't close all of the sudden, but window by window, and it will ask the user first if he want to keep the program open.

You can set the time for the program to start asking. For example, if you set the "default delay" for 10 minutes, and the "question delay" for 2 minutes, and you have a form opened; while you work in the form, the time won't run. When you stop working on the form, if 10 minutes passes, then the program will ask if you want to keep working in the form. If you don't answer, the form will close after 2 minutes, and the same process starts for the browse. After 12 minutes, the browse closes, and the same process starts for the Frame. Finally, the whole program closes if left abandoned.
Features
Set the delay before the program consider itself abandoned.
Also set a second delay for the program to wait for you to cancel the close.
All source code.
You have to combine it with the "NeatMessage" template, so the program can ask the user before closing automatically. If the user doesn't answer in a given time, then the program will close.
You can check the demo right now. You can check the template usage by reviewing the on-line reference.
We are waiting for your comments!
The package includes a complete setup instalation program with both templates (ABC and Legacy), examples and documentation in printable PDF format.
CURRENT VERSION

(Release date)

COMPATIBILITY

FULL SOURCE INCLUDED

C5

C55

C6.3 up to C11
ABC
LEGACY
MULTI-DLL

(*) Initial purchase price includes 1 year of revisions, upgrades and support.
Note: You need "NeatMessage" as well to full functionality!
You can read the same documentation on-line right here.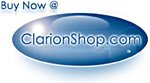 You can buy it right now at ClarionShop for just U$S 59, or pay below using PAYPAL.
Notes:

Initial purchase price includes 1 year of revisions, upgrades and support.

Support is given for the last patch of each Clarion versions.
If you have questions, we will be pleased to answer. Just contact us.
Not sure yet? Read what others say
(Waiting for your comments...)
AutoClose downloads